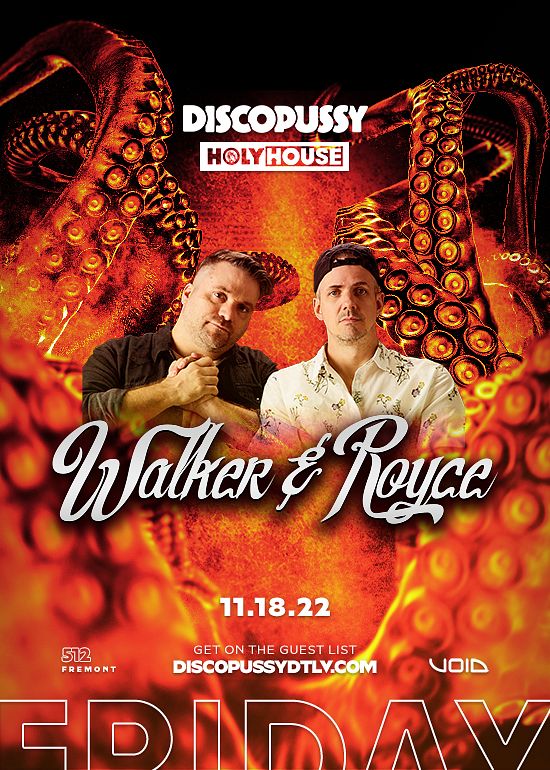 Walker & Royce – NFBN @ Discopussy
Minimal in everything but sound, Discopussy employs a throw back to the hacienda days of Detroit, New York, and London inside a covert warehouse style space dressed in all black. Dance underneath our Neon tentacles to underground to the underground sounds of house and techno featuring artists spanning the globe. Most importantly, be lifted off the dance floor by our world class Void Soundsystem with low driving bass lines and crispy high kicks that would make the most meticulous audio aficionado blush.
Click here for tickets and more info!