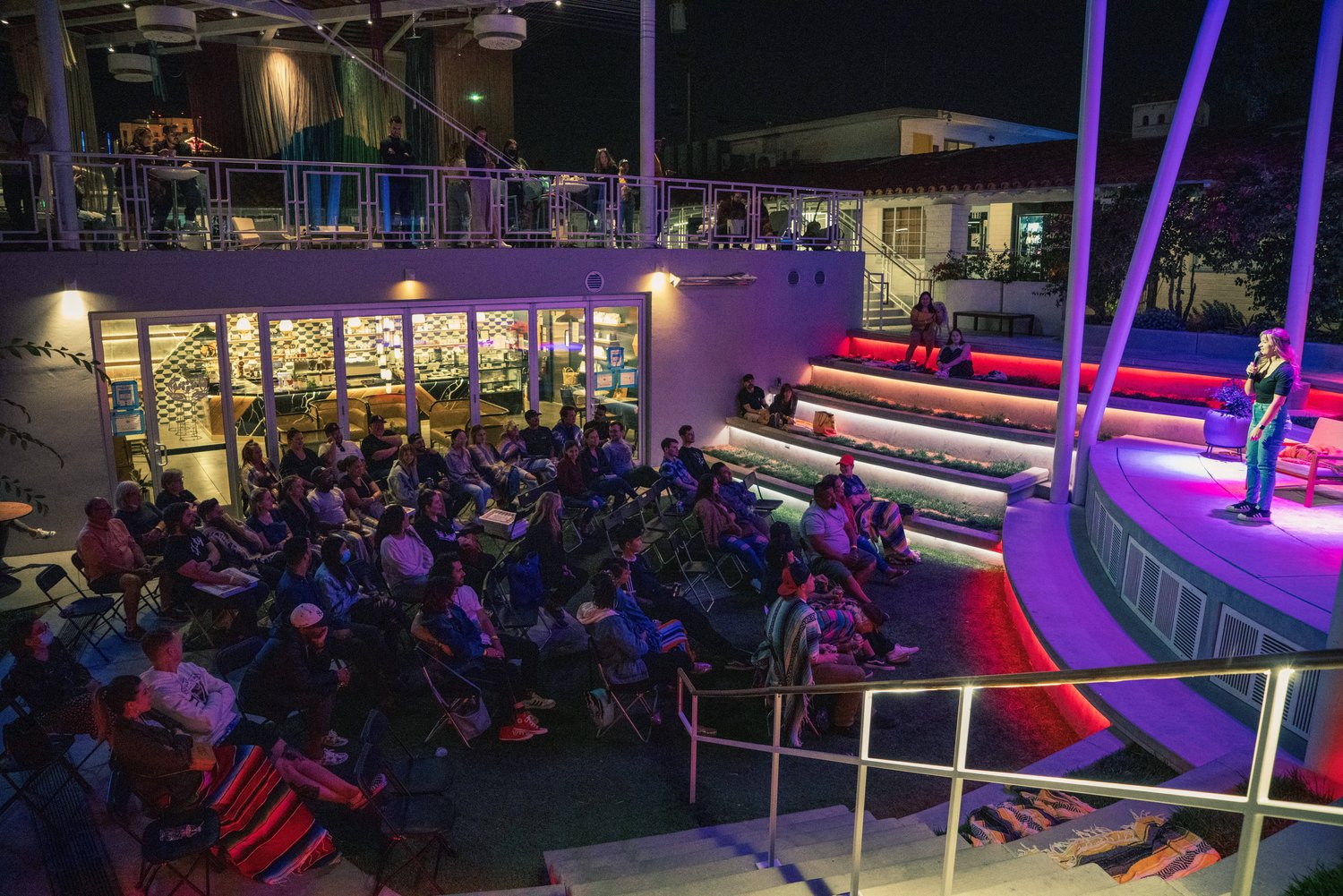 Don't Tell Comedy @ Ferguson's Downtown
If you haven't been to a Don't Tell Comedy night, they are a brilliant group that brings live comedy experiences to cities across the nation. Don't Tell Comedy brings comics featured on Comedy Central, NBC, Conan, and so much more. They showcase the best of the next generation of stand-up comedians through secret pop-up shows in unique locations! Fergusons only being one of their 45 locations since 2019.
In an unconventional comedy show setting, enjoy The Yard after hours while eating delicious food from the immense menu at Vegas Test Kitchen and grabbing drinks at the bar. While at the same time, a surprise group of comedians graces the stage!
Don't Tell Comedy is all about the element of surprise. Since launching, everything- including the venue, would remain a secret until 8 hours before the show started. This year you can be sure to catch them in The Yard at Fergusons Downtown with dates already released, but the comedians will remain a secret! Some people to grace their stages have included Ali Wong, Tom Segura, Ian Edwards, Iliza Shlesinger, David Koechner, Theo Von, Nikki Glaser, Hannibal Burress, Pat Tomasulo, and SNL cast members like Chris Redd, Luke Null, and many more!
These shows tend to sell out quickly! So be sure to tell your friends, reserve your tickets and build your excellent Vegas Test Kitchen package!!
Click here for tickets and more info!